New York_ Former US President Donald Trump has been arrested and arraigned on Tuesday afternoon at the Manhattan Criminal Courthouse in the city of New York.
He is becoming the first former president to be arraigned on criminal charges.
In the history of the United States of America. None would know what the consequence would be in a deeply divided nation that is witnessing major sociopolitical upheavals during the last few decades.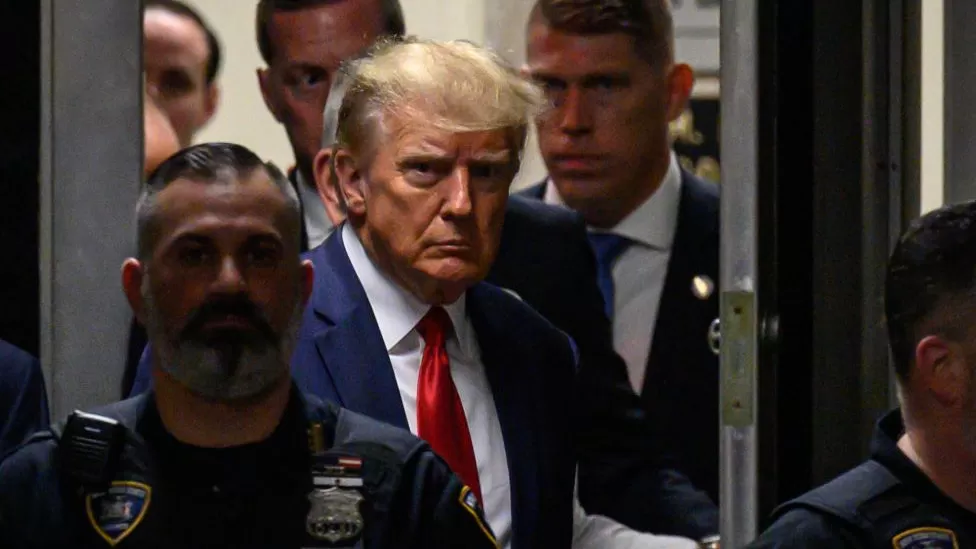 Trump pleaded not guilty to 34 felony counts of falsifying business records in connection with concealing hush money payments. Judge Juan Merchan set the next court date for Dec. 4.
Trump surrendered to the authorities and was booked and processed. He then was seen walking into the courtroom. On his way to the courthouse, he posted on his social media website: "Seems so SURREAL — WOW, they are going to ARREST ME".
After his appearance in the court, Trump went straight to the airport and returned to Mar-a-Lago, his Florida estate.
From his plane, Trump posted on social media that he believed there were no "surprises" during his arraignment, expressing confidence in his innocence.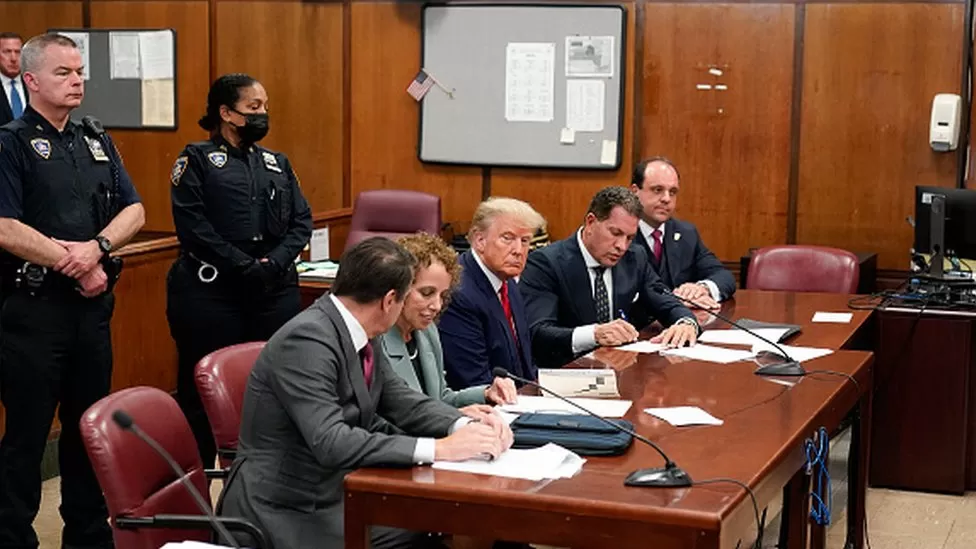 "Just lifted off for Palm Beach, Florida. Will be delivering remarks tonight at Mar-a-Lago at 8:15 P.M., EASTERN," Trump wrote. "The hearing was shocking to many in that they had no "surprises," and therefore, no case. Virtually every legal pundit has said that there is no case here. There was nothing done illegally!"
As a sign of deepening conflict among the two major political parties in America, the Republicans and Democrats, House Speaker Kevin McCarthy (R-Calif.) accused District Attorney Alvin Bragg of trying to interfere with elections with the indictment of Trump.
McCarthy reiterated his commitment to having House Republicans investigate Bragg.
"Alvin Bragg is attempting to interfere in our democratic process by invoking federal law to bring politicized charges against President Trump, admittedly using federal funds, while at the same time arguing that the peoples' representatives in Congress lack jurisdiction to investigate this farce," McCarthy tweeted. "Not so. Bragg's weaponization of the federal justice process will be held accountable by Congress."(Agencies)