Tripoli_ At least 105 Libyans who fled the war-torn Sudan have arrived in Tripoli on Tuesday coming from Jeddah, Saudi Arabia, international airport on Afriqiyah Airlines charted flight. They were welcomed at Maitiqa Airport by a number of officials and their relatives.
The Libyan Embassy in Khartoum announced the evacuation on Monday of 105 Libyan citizens comprising the diplomatic mission staff and their families, Libyan students, and employees of Libyan institutions operating in Sudan.
The evacuation took place via Port Sudan from where the group took a ship to the city of Jeddah in the Kingdom of Saudi Arabia and then headed to Tripoli on charted Libyan flight on Tuesday.
Khartoum is about 850 kilometers from Port Sudan on the Red Sea.
The embassy said in a statement that the evacuation process took place in coordination between the Libyan and Saudi embassies in Sudan. Both the Libyan Prime Minister Abdulhamid Dabbiaba and Foreign Minister Najla Mangoush expressed their gratitude as to the role played by the Saudi authorities in facilitating the evacuation.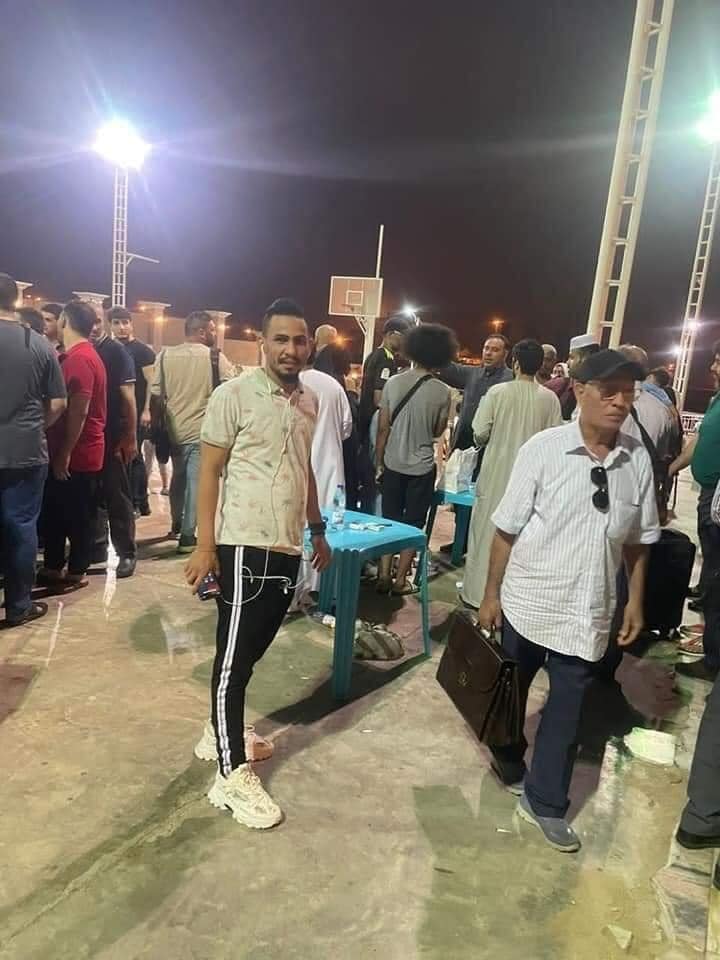 Among those who fled Sudan there were the employees of the Afriqiyah Airlines Company and those of the Sahel and Sahara Bank branch in Khartoum.
The embassy said that only few more Libyan nationals lift in various areas in the Sudanese capital and it was working to bring them back home soon.
Most countries have evacuated their diplomats and citizens from Sudan after over a week of heavy fighting in the capital and other major cities.
France and Italy said they would accommodate all their citizens who want to leave, as well as those from other countries who could not otherwise join an evacuation operation, as quoted by the Associated Press.
Germany said early Monday that a military plane carrying 101 German diplomatic staff, family members and citizens of partner countries. The German military said it had brought 311 people to Jourdan, according to AP.
A Dutch air force C-130 Hercules flew out of Sudan to Jordan early Monday carrying evacuees of various nationalities, including Dutch.
France said it brought by Monday four flights from Sudan to Djibouti, with a total of 388 people, citizens of 28 countries of Europe, Asia, North America and Africa, including Sudan.
An Italian air force C-130 that left Khartoum with evacuees landed Sunday night at an air base in Djibouti, while another plane, carrying Italy's ambassador and military personnel involved in the evacuation also followed suit.
About 100 people were flown out of Khartoum by Spanish military aircraft, more than 30 Spaniards and the rest from Portugal, Italy, Poland, Ireland, Mexico, Venezuela, Colombia and Argentina, the foreign ministry said, the AP said.