Ramallah, Occupied Palestine_ Israel's parliament on Sunday narrowly approved a new coalition government, ending the 12-year rule of Prime Minister Benjamin Netanyahu. Naftali Bennett became prime minister after the 60-59 vote. Bennett will preside over a diverse and fragile coalition comprised of eight parties with deep ideological differences.
The Palestinians, who are under Israeli occupation for over seventy years, said they did not expect any change in Israel's oppressive colonial policy.
The office of Palestinian President Mahmoud Abbas said that the change in government remains an Israeli matter and that Palestine's demands remain the same. Nabil Abu Rudeineh, Abbas's spokesman, said in a statement that "our position has always been clear, we want a Palestinian state on the 1967 borders with Jerusalem as its capital".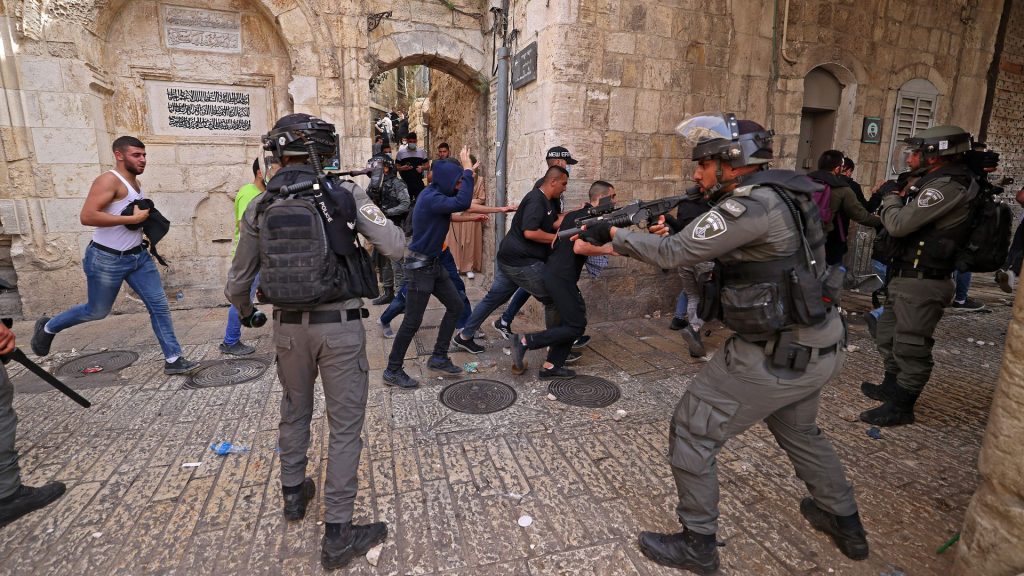 But Hamas which does not recognize the state of Israel and struggles with other Palestinian liberation groups to free the whole of Palestine from Israeli occupation views the political saga in Israel in a simple way: no matter the color of the new administration, Israel "remains a colonial entity," Hamas spokesman Fawzi Barhoum said as quoted by Aljazeera TV on Sunday.
"Regardless of the shape of the government in Israel, it will not alter the way we look at the Zionist entity," Barhoum said. "It is an occupation and a colonial entity, which we should resist by force to get our rights back," he added.
The United States President Joe Biden congratulated Bennett and the new Israeli government in a statement. "Israel has no better friend than the United States. The bond that unites our people is evidence of our shared values and decades of close cooperation and as we continue to strengthen our partnership, the United States remains unwavering in its support for Israel's security," Biden said.
"I look forward to working with you to strengthen the ties between our two nations," Prime Minister Bennett responded via Twitter.
US Senate Majority Leader Charles Schumer said he hoped the new government will pave the way for "serious" negotiations over a two-state solution to the Israeli-Palestinian conflict.
"I am urging the Biden Administration to do all it can to bring the parties together and help achieve a two-state solution where each side can live side by side in peace," Schumer said.
The ejection of Israel's longest-serving prime minister was made possible by a band of unlikely allies from across the political spectrum, brought together by the shared belief that Netanyahu had to go. The new coalition government is made up of eight parties, all of whom have agreed to hold off on major decisions surrounding controversial issues, issues, like the future of the occupied West Bank.
Netanyahu, 71, was first elected prime minister in the late 1990s and then again in 2009. Over the last 12 years, he has used his time in office to allow the growth of Israeli settlements in the occupied West Bank, frustrated Palestinian aspirations for statehood and aligned Israel with right-wing leaders internationally.
Netanyahu faces corruption charges including bribery, fraud and breach of trust. A trial is already underway.Agencies